Critic's Corner
Today, I'd like to let you know about some recent movies I have seen. Some were good, some were not so good and some of these movies haven't even made it to Japan yet. Here we go:
The Hurt Locker-A current war story which is nominated for a bunch of Oscars this year. There are some gory parts so this movie isn't for people who don't like blood! But it's a very real depiction of war and what soldiers have to go through on a daily basis. Good film!
Fantastic Mr. Fox-Based on a children's storybook, this is an adorable claymation film. It is primarily a children's movie, however there is a lot of adult humor in it that I really enjoyed. I found myself often laughing out loud during it. Famous character voices include George Clooney and Meryl Streep. A very cute film!
Nine-A movie based on a musical based on a movie! The original film is an old classic, 8 and a half. It was then changed into a musical for Broadway and this current movie is a film adaptation of the Broadway musical. It stars pretty much everyone (Daniel Day-Lewis, Nicole Kidman, Penelope Cruz, Marion Cotillard). While I love Daniel Day, he's more of an actor than a singer and that really showed in this movie. If you really want to see it, I'd wait to rent it.
Avatar-I think everyone in the world knows what this movie is about, so here's my short review. Decent movie, great 3D special effects. Definitely see it in the theater if you get the chance because the movie might fall flat if you watch it on a small screen at home.
Ok, that's the end of Part 1. Tune into tomorrow for Part 2. Happy watching!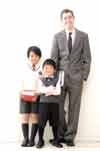 倉敷・英会話HELLO、啓心塾から日々の様子をお届けします。

by hello-eigo
S
M
T
W
T
F
S
1
2
3
4
5
6
7
8
9
10
11
12
13
14
15
16
17
18
19
20
21
22
23
24
25
26
27
28
29
30
31
School Data
〒710-0065
岡山県倉敷市花の街通り
56-1
TEL:086-434-0860
   (10:00~19:30)
定休日:水曜日
カテゴリ
全体
英語・英会話 HELLO
啓心塾
English Journal
全教室
ロボット教室
未分類
最新の記事
心をこめて
at 2016-05-24 18:59
検索
その他のジャンル
ブログパーツ
このブログに掲載されている写真・画像・イラストを無断で使用することを禁じます。
フォロー中のブログ
記事ランキング
ブログジャンル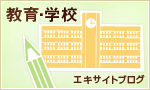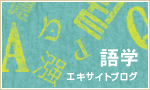 画像一覧