Critic's Corner Part 2
Alright, here are some more recent films that I thought would be worthy to mention.
Up-Has Pixar ever made a bad movie? The answer is no! And this film is no exception. An excellent animated film that is for both children and adults. It even has one of those serious, sad moments like the beginning of Nemo. Very heartwarming and a great family film.
Inglorious Basterds-I didn't think I would really like this movie but I ended up loving it. A Nazi war story about a rebellion against Hitler. Most of the movie is in subtitles, so if that's not your thing don't watch it, however it is an excellent film. There are a bunch of gory parts so be prepared! Brad Pitt stars although there are many other excellent actors in this movie.
District 9-A "what if aliens came to Earth and we had to coexist with them" film. VERY cool. The special effects are excellent and the story is also smart. It feels very real and it's a must see for any science fiction fan.
That concludes my movie reviews. Also, since the Oscars are tomorrow I'd like to make some winner predictions. Here they are:
Best Picture: The Hurt Locker
Best Animated Film: Up
Best Director: Kathryn Bigelow (The Hurt Locker)
Best Actress: Sandra Bullock (The Blind Side)
Best Actor: Jeff Bridges (Crazy Heart)
Best Supporting Actress: Mo'Nique (Precious)
Best Supporting Actor: Christoph Waltz (Inglorious Basterds)
I'll check back in on Monday to see how I did. Have a good weekend!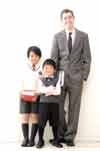 倉敷・英会話HELLO、啓心塾から日々の様子をお届けします。

by hello-eigo
S
M
T
W
T
F
S
1
2
3
4
5
6
7
8
9
10
11
12
13
14
15
16
17
18
19
20
21
22
23
24
25
26
27
28
29
30
31
School Data
〒710-0065
岡山県倉敷市花の街通り
56-1
TEL:086-434-0860
   (10:00~19:30)
定休日:水曜日
カテゴリ
全体
英語・英会話 HELLO
啓心塾
English Journal
全教室
ロボット教室
未分類
最新の記事
心をこめて
at 2016-05-24 18:59
検索
その他のジャンル
ブログパーツ
このブログに掲載されている写真・画像・イラストを無断で使用することを禁じます。
フォロー中のブログ
記事ランキング
ブログジャンル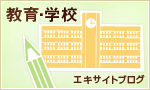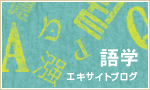 画像一覧