The most dangerous place in Japan Pt. 2
So if ankle-twisting gutters, side walks and streets filled with crazy pedestrians and cyclists, and really low doors aren't can't earn the coveted title of most dangerous place in Japan, what can?
The answer is the dreaded sushi train (kaiten sushi or kurukuru sushi)!
What makes the sushi train restaurants dangerous? I'll have to admit, there are very few actual physical dangers in a sushi train restaurant. Some restaurants have a "shinkansen" that delivers ordered sushi instantly, and I suppose it would mildly hurt if that hit your hand. The hot water taps for green tea might burn slightly, and I guess there's a possibility of getting a splinter in your eye when you pull apart your chopsticks, but those are all just far fetched and unlikely scenarios.
The real reason why these restaurants are dangerous is because they're incredibly delicious, cheap, and offer the most convenient way to order food!
A typical sushi outing goes something like this: I arrive with a ravenous appetite, and carefully arrange my green tea, ginger, wasabi, soy sauce, and chopsticks, all while watching the savory sushi go by in front of me. I don't take any plates yet; this builds anticipation.
After getting everything in order and taking a few sips of green tea, the chaos begins. I feel like I get run over by the sushi train. Plates come flying off the track left and right with wild abandon. No sushi is safe; the only plates that don't get derailed are the natto and french fry plates.
The stack of plates quickly adds up, and before I know it, the stack is over ten, then over twenty. Sometimes it approaches thirty! At this point, I feel like I have to get off, but the sushi train is unstoppable! The sushi just keeps coming. How can I say "no" to the delectable salmon that's coming my way? What about the cheesecake that's right behind it? There's no end!
Finally, once I'm in a raw fish and rice coma, I manage a weak "oh...eye....so"
For a native Japanese person, years of being around sushi train restaurants must help them forge an iron sushi will. Unfortunately, I don't have that yet.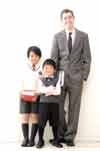 倉敷・英会話HELLO、啓心塾から日々の様子をお届けします。

by hello-eigo
S
M
T
W
T
F
S
1
2
3
4
5
6
7
8
9
10
11
12
13
14
15
16
17
18
19
20
21
22
23
24
25
26
27
28
29
30
31
School Data
〒710-0065
岡山県倉敷市花の街通り
56-1
TEL:086-434-0860
   (10:00~19:30)
定休日:水曜日
カテゴリ
全体
英語・英会話 HELLO
啓心塾
English Journal
全教室
ロボット教室
未分類
最新の記事
心をこめて
at 2016-05-24 18:59
検索
その他のジャンル
ブログパーツ
このブログに掲載されている写真・画像・イラストを無断で使用することを禁じます。
フォロー中のブログ
記事ランキング
ブログジャンル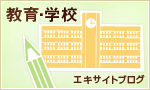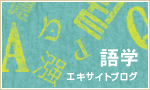 画像一覧