Dragonball and learning English
Alright! I'm almost finished with my third manga book since arriving in Japan, the first volume of Dragonball. It's thus far my second favorite manga, mainly because I find it hilarious and amusing to no end. My all time favorite manga, Akira, will have to wait. It doesn't have furigana so my kanji power will need to be as powerful as Tetsuo before I can read it.
What does all this have to do with English?
Well, I think reading comics or manga, even if you don't normally do so, is a superb way to learn any language. The difference between reading books, which normally use many difficult words, some of which you'll never need, and comics, which contain nearly one hundred percent dialogue, is night and day.
When I pick up a book in a language that I'm studying, the reading process is painstakingly slow, and really not a whole lot of fun. Contrast that with a comic book, where I'm flying (relative to book reading) through pages and rarely looking up unknown words because I can infer the meaning through the pictures, and you'll see a comic book is a much more enjoyable way to study. More fun equals more motivating, which leads to more time reading and studying the language.
With that, I'll leave you with the name of my favorite English comic, "Calvin and Hobbes." For a little guy, he uses some pretty big words sometimes, but it's well worth reading anyway.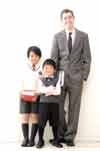 倉敷・英会話HELLO、啓心塾から日々の様子をお届けします。

by hello-eigo
S
M
T
W
T
F
S
1
2
3
4
5
6
7
8
9
10
11
12
13
14
15
16
17
18
19
20
21
22
23
24
25
26
27
28
29
30
31
School Data
〒710-0065
岡山県倉敷市花の街通り
56-1
TEL:086-434-0860
   (10:00~19:30)
定休日:水曜日
カテゴリ
全体
英語・英会話 HELLO
啓心塾
English Journal
全教室
ロボット教室
未分類
最新の記事
心をこめて
at 2016-05-24 18:59
検索
その他のジャンル
ブログパーツ
このブログに掲載されている写真・画像・イラストを無断で使用することを禁じます。
フォロー中のブログ
記事ランキング
ブログジャンル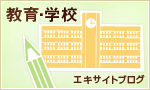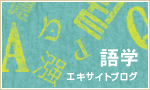 画像一覧