For Love of Tango Buchou and Sushitrain Slots
Hi everyone!
It's here again, your Monday Hello English blog, brought to you by Elisa sensei. I'm no longer going by the pen name Goo-sensei as it's rather overcast today, which I LOVE being from Seattle and all.
This weekend, I had a delicious sushi train dinner with my co-workers. At the restaurant we noticed that there was a slot on the table where you could insert all your sushi dishes. What a dangerous concept! What is to stop you from eating 15 or 20 plates of sushi? The only thing that stops me from eating 20 plates is that everyone at the table can see my growing mountain of 100 yen plates. Since I don't want to hear them whispering 'That girl is really eating 20 plates of sushi?' or see their judgmental stares. I usually stop at 10.
With this slot invention, I don't even know how many plates of sushi I consumed. But it was well over the recommended 10 plates, I'm sure. Ahh! What freedom!
Secondly, I went to see Hotaru no Hikari (spoiler: Bucho does a 3 minute tango dance, dressed in drag) at the Movix theater with Acco on Sunday and was delightfully surprised to be given my drinks and popcorn on a bright orange tray that fits right into the cup holder on the theater seat! How convenient and great! No more holding popcorn on your lap and spilling all over, now you have a portable tray! Sasuga Japan!
I have yet to find an satisfactory translation for 'sasuga' - literally means 'as I would expect from'...but it just doesn't sound natural. I'll keep you posted as I ponder this conundrum.
See you next week readers!
Elisa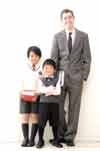 倉敷・英会話HELLO、啓心塾から日々の様子をお届けします。

by hello-eigo
S
M
T
W
T
F
S
1
2
3
4
5
6
7
8
9
10
11
12
13
14
15
16
17
18
19
20
21
22
23
24
25
26
27
28
29
30
31
School Data
〒710-0065
岡山県倉敷市花の街通り
56-1
TEL:086-434-0860
   (10:00~19:30)
定休日:水曜日
カテゴリ
全体
英語・英会話 HELLO
啓心塾
English Journal
全教室
ロボット教室
未分類
最新の記事
心をこめて
at 2016-05-24 18:59
検索
その他のジャンル
ブログパーツ
このブログに掲載されている写真・画像・イラストを無断で使用することを禁じます。
フォロー中のブログ
記事ランキング
ブログジャンル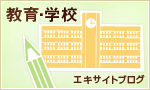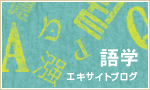 画像一覧