Summer School and K-Dramas Fun!
Hi everyone!
Hope you've had a fun week and are finding ways to beat the heat! I, for one, have been holed up in my apartment watching episode upon episode of Korean romance dramas. Who'd have thought...they're SO good!! And here I had thought my secret obsessions were limited to Japanese dramas and anime...Korea, you're next!! Now I'm getting a little interested in Korea and have been picking up some words here and there. Komsamnida! Haha. Actually, I'll be stopping by Korea for a few days on my way home to Seattle in September and I'll have an opportunity to really see it up close. From what I've seen so far (in the dramas I've watched that is :P) the scenery looks very similar to that of Japan and there is the same emphasis on respectful titles, Korean language has the same structure (Subject Object Verb) as Japanese but without all the difficult kanji to memorize! Sounds dreamy...but no worries! Japan is, and always will be, my first love and I'll not give up my fight to learn kanji so easily! (rolls up sleeves) Bring in on 3-kyu test!
My Japan cultural note for this week nicely ties into the Summer School program we held last weekend. We played lots of fun games, learned some silly songs, made tacos and pinatas, watched movies and did a little vocabulary challenge. One of the games we played involved popping balloons to get puzzle peices and put them together in teams. The fastest team won 10 points and any team who could name all the items on their puzzle would win 10 as well. When I was telling my co-workers about this game, they looked hesitant. "Some of the kids might get scared" they said. "What?!" I replied in shock. A game where kids get to pop balloons with their bottoms to find secret puzzle peices??!! Scary?? There's no way! But, there were a couple kids who covered their ears during the game, though they participated and had fun all the same. When it was time to hit the pinatas too, even the boys hit them so lightly! I don't remember a pinata ever making it through 10 kids. Even when I took the blindfold off, they seemed so timid! But I guess as long as they were laughing and shouting and having a good time, that's all that matters. Is it fair to assume here, based on these two examples, that Japanese kids are a little less wild? Heehhhhhhh.
That's all for now! Have a great week everyone!
Elisa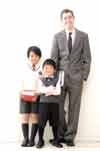 倉敷・英会話HELLO、啓心塾から日々の様子をお届けします。

by hello-eigo
S
M
T
W
T
F
S
1
2
3
4
5
6
7
8
9
10
11
12
13
14
15
16
17
18
19
20
21
22
23
24
25
26
27
28
29
30
31
School Data
〒710-0065
岡山県倉敷市花の街通り
56-1
TEL:086-434-0860
   (10:00~19:30)
定休日:水曜日
カテゴリ
全体
英語・英会話 HELLO
啓心塾
English Journal
全教室
ロボット教室
未分類
最新の記事
心をこめて
at 2016-05-24 18:59
検索
その他のジャンル
ブログパーツ
このブログに掲載されている写真・画像・イラストを無断で使用することを禁じます。
フォロー中のブログ
記事ランキング
ブログジャンル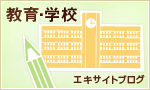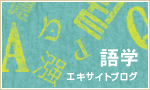 画像一覧