Food Tasting and Grammar Tips
I have had yet another fun week at Hello! On Monday the 17th, we had our first official Momotaro recital practice! Everyone did such a wonderful job rehearsing their speeches and practicing the play. We still have a long way to go with memorizing lines and speeches but I think we were successful and everyone will do a great job in the recital!
Last week, I officially began my Japanese lessons so I can survive in Japan and communicate more effectively with the students' parents. I was a little disappointed in my lessons because it was a review of everything I know (hajimemashite! Megan desu! Yoroshiku onegaishimasu (bow)) but I want to work hard at Japanese and be able to express my feelings and make lots of Japanese friends!
Other fun things that have happened in the last week: I tried natto, ume, and mozuku for the first time. Of those three things, I only like mozuku! Ume is very sour and natto, well, I think you have to get used to it to like it. I really like mozuku though and hope to eat more of it!
I am really enjoying everything here in Japan: teaching, meeting new people, trying new foods, and learning about the culture! The best part of it all is teaching and seeing improvements in students' understanding of English!
Word/Grammar Tip of the Week:
I noticed that some adult students and Japanese friends are very formal in their conversation when speaking about what they will do this weekend. For example, they say "I will spend time with my friends."
For more natural conversation and to sound less formal, you can say "I am going to hang out with my friends this weekend."
Hang out (conversational slang). To hang out with someone means that you spend time with someone. You might go to the movies, go shopping, listen to music, have dinner with, or just have conversation with your friends. You are spending time with them, or hanging out with them.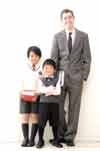 倉敷・英会話HELLO、啓心塾から日々の様子をお届けします。

by hello-eigo
S
M
T
W
T
F
S
1
2
3
4
5
6
7
8
9
10
11
12
13
14
15
16
17
18
19
20
21
22
23
24
25
26
27
28
29
30
31
School Data
〒710-0065
岡山県倉敷市花の街通り
56-1
TEL:086-434-0860
   (10:00~19:30)
定休日:水曜日
カテゴリ
全体
英語・英会話 HELLO
啓心塾
English Journal
全教室
ロボット教室
未分類
最新の記事
心をこめて
at 2016-05-24 18:59
検索
その他のジャンル
ブログパーツ
このブログに掲載されている写真・画像・イラストを無断で使用することを禁じます。
フォロー中のブログ
記事ランキング
ブログジャンル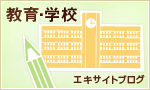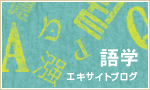 画像一覧