Happy New Year!
I hope that everyone had a wonderful holiday. Although it was a great two week break, it feels nice to be back at school teaching and hearing about everyone's holiday. I spent my vacation in Japan and it was very fun and a great learning experience. I did
Hatsumode
with friends in Osaka, went swing dancing, and tried more Japanese food. I also practiced speaking Japanese nearly every day which was very difficult. So for those of you who are learning English, I understand how frustrated you can get. But don't give up and let's support each other in our respective learning endeavors!
In my childhood
I noticed that many of my students use the phrase "in my childhood" when describing things they did as a child. For example, "in my childhood, I helped my parents in the rice fields." Or "in my childhood, I was a very bad child." It sounds unnatural to say "in my childhood." Rather, native speakers say "when I was a child," "during my childhood," or, more simply, "my childhood." Here are some examples using each:
When I was a child, I loved going to the circus.
During my childhood, my parents always took me on trips abroad.
My childhood memories are good ones.
Practice talking about your childhood with your native speaking friends and use these phrases. The more you practice, the better your English will become and the more natural you will sound. Good luck!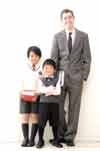 倉敷・英会話HELLO、啓心塾から日々の様子をお届けします。

by hello-eigo
S
M
T
W
T
F
S
1
2
3
4
5
6
7
8
9
10
11
12
13
14
15
16
17
18
19
20
21
22
23
24
25
26
27
28
29
30
School Data
〒710-0065
岡山県倉敷市花の街通り
56-1
TEL:086-434-0860
   (10:00~19:30)
定休日:水曜日
カテゴリ
全体
英語・英会話 HELLO
啓心塾
English Journal
全教室
ロボット教室
未分類
最新の記事
心をこめて
at 2016-05-24 18:59
検索
その他のジャンル
ブログパーツ
このブログに掲載されている写真・画像・イラストを無断で使用することを禁じます。
フォロー中のブログ
記事ランキング
ブログジャンル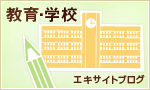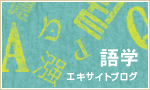 画像一覧