Traditional Music
This past weekend we had our school recital, which went well. At the venue (the place where the recital was held), I got to see some women in kimonos playing the koto and shamisen. I was so impressed with their playing and of course their kimonos. I can never stop staring at women (and men) who wear kimonos simply because it's so different and traditional. I really love it! Even though I love kimonos, I don't really want to wear one; I just admire them.
After the performance, as the women were leaving, I told them how much I enjoyed their playing and that I want to learn how to play the shamisen. I did it all in Japanese, though it was not perfect, but I got my message across, which was the most important thing.
That brings me to tips for learning English. I know that it is very difficult to find people to practice speaking and listening, but when you see a foreign person in a cafe, you should overcome your shyness and just talk to them, even if it's just a greeting. Maybe they want to practice their Japanese and you can practice your English—an easy language exchange. You'll find that most foreigners are not as scary as they look and the ones who are living and working in Japan very much want to make friends and help you get better with your English.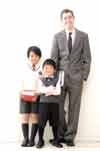 倉敷・英会話HELLO、啓心塾から日々の様子をお届けします。

by hello-eigo
S
M
T
W
T
F
S
1
2
3
4
5
6
7
8
9
10
11
12
13
14
15
16
17
18
19
20
21
22
23
24
25
26
27
28
29
30
31
School Data
〒710-0065
岡山県倉敷市花の街通り
56-1
TEL:086-434-0860
   (10:00~19:30)
定休日:水曜日
カテゴリ
全体
英語・英会話 HELLO
啓心塾
English Journal
全教室
ロボット教室
未分類
最新の記事
心をこめて
at 2016-05-24 18:59
検索
その他のジャンル
ブログパーツ
このブログに掲載されている写真・画像・イラストを無断で使用することを禁じます。
フォロー中のブログ
記事ランキング
ブログジャンル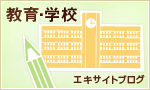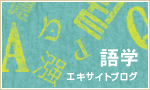 画像一覧