May Adventures
It has been a very busy month at Hello! We began our new English program, which focuses on reading and listening skills. I'm very excited about this program and hope that our students will do very well with reading by the end of the school year!
Golden Week was wonderful and lots of fun. I went to Tokyo to attend a swing dance event and also to do some sightseeing. I went to several places, including Ueno Park, Yoyogi Park, Meiji Jingu, Harajuku, and Shibuya, just to name a few. One of my favorite places was the Tokyo National Museum where I was able to see a special exhibit called the Grand Exhibition of Sacred Treasures from Shinto Shrines. It was really amazing to see these very old and beautiful treasures.
After returning from Tokyo, I celebrated my birthday. My mother baked me my favorite cake—red velvet cake—and sent it via express mail all the way from the U.S. Miyuki was so nice and got me a lovely cake topped with fruit. It was very tasty! Not only did I celebrate my birthday with friends and attend several parties, but some of the students at Hello celebrated with me on the 18th at a restaurant in Nakasho. It was a very fun time and thankfully, no cake was involved. Instead, it was ice cream. I thank everyone who was able to attend and for the presents, ありがとうございました!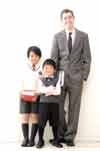 倉敷・英会話HELLO、啓心塾から日々の様子をお届けします。

by hello-eigo
S
M
T
W
T
F
S
1
2
3
4
5
6
7
8
9
10
11
12
13
14
15
16
17
18
19
20
21
22
23
24
25
26
27
28
29
30
31
School Data
〒710-0065
岡山県倉敷市花の街通り
56-1
TEL:086-434-0860
   (10:00~19:30)
定休日:水曜日
カテゴリ
全体
英語・英会話 HELLO
啓心塾
English Journal
全教室
ロボット教室
未分類
最新の記事
心をこめて
at 2016-05-24 18:59
検索
その他のジャンル
ブログパーツ
このブログに掲載されている写真・画像・イラストを無断で使用することを禁じます。
フォロー中のブログ
記事ランキング
ブログジャンル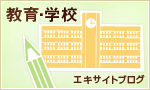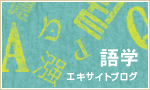 画像一覧