Miho has been coming to Hello twice a week for over a year to work on her English and improve her chances of landing an ultra-competitive flight attendant position.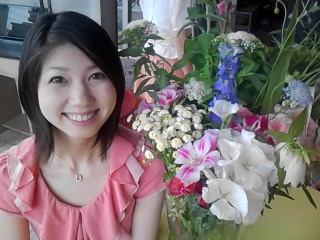 She finished her flight attendant courses in Osaka and has been applying and interviewing tirelessly in hopes of realizing her dream. Every week we would ask "How did the interview go?" and she would shake her head sadly "I didn't get the job" but then she would rally herself again with a smile and say "I have another interview next week, so I have to focus and prepare for that!"
Each time she reached the final interview stage for some company we held our breath, crossed our fingers and felt the excitement with her. Each time she was denied we felt the disappointment with her. But we were all inspired by her determination and spirit, because she just kept trying harder.
*drum roll please*
We are simply ECSTATIC to announce that this week Miho was offered a cabin crew position with JAL International!!! She was chosen out of over a thousand applicants and will start her training this fall in Tokyo. When we asked her how she felt (after many hugs and congratulations) she said with a smile "If you have a dream, never give up! You can realize it!"
Congratulations Miho!!!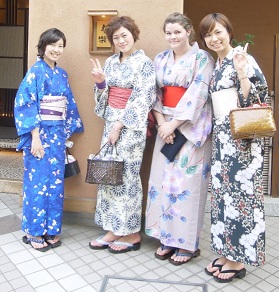 In other news, I went to Hiroshima yesterday for a festival with Akiko and some friends. We all wore
yukata
robes and
geta
shoes, ate taiyaki (sweet fish-shaped bean-filled pastry), visited some local restaurants and even checked out a haunted house!
In America, haunted houses usually have skeletons, spider webs, vampires, ghosts and severed limbs but the Japanese one has strange traditional
o-bake
(monsters) like
Ittan-momen
,
Rokuro-kubi
and
Oni
. It was for kids, but I'll admit I might have screamed in earnest once or twice.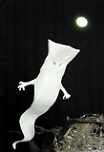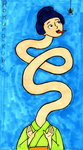 Festivals and yukatas make it official everyone, it's SUMMER!! Hooray!
See you next Monday,
Elisa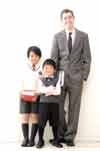 倉敷・英会話HELLO、啓心塾から日々の様子をお届けします。

by hello-eigo
School Data
〒710-0065
岡山県倉敷市花の街通り
56-1
TEL:086-434-0860
   (10:00~19:30)
定休日:水曜日
カテゴリ
全体
英語・英会話 HELLO
啓心塾
English Journal
全教室
ロボット教室
未分類
最新の記事
心をこめて
at 2016-05-24 18:59
検索
その他のジャンル
ブログパーツ
このブログに掲載されている写真・画像・イラストを無断で使用することを禁じます。
フォロー中のブログ
記事ランキング
ブログジャンル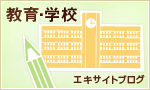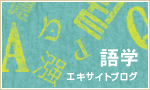 画像一覧