Hi everyone!
Topic of cultural interest for the week: Scrunchies (shu-shus)
Last week, my co-workers and I were out at an Indian restaurant and in walks a group of young women all sporting big fluffy scrunchies in their hair.
"Ewwww, scrunchies!" I said through a mouthful of nan.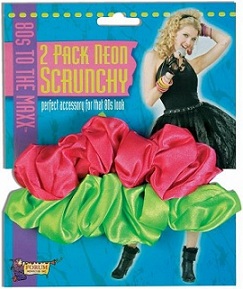 "What? Why?" asked my co-workers "Scrunchies are cute!"
I gaffawed at them and gulped down my nan. "Scrunchies," I began "are an unforgiveable 80s fashion faux pas. They are ancient relics, like kaboodles and gem-studded jean jackets, and can only be found hidden away in bathroom drawers to be used to tie back your hair for nighttime face washing, but never to be worn in public" I nodded impressively. "Wearing a scrunchie would invite a hail of ridicule from both friends and family, just like a matching denim jacket and jeans set would."

"Well, they're popular in Japan. Guys love girls with scrunchies. There's an AKB48 song that's dedicated to scrunchy ponytails you know" explained my co-workers.
I didn't believe them but later watched the video for myself. Wow! Maybe I'll dust off my old Elementary school scrunchie and try it out...Now where's that old kaboodle?
On another note, the Hello Elementary kids are doing really well so far with their recital speeches! We decided this year to have each level do the same speech instead of individual speeches. This way it's easier to practice pronunciation and intonation and the kids can compete against each other, which they love to do.
I chose three of the most well-loved children's books for the students to recite, each having a great story and varying levels of difficulty.
If You Give a Mouse a Cookie
,
Where the Wild Things Are
and
The Giving Tree
. The younger Pre-Elementary students will recite the beloved Louis Armstrong classic
What a Wonderful World
as a poem.



The kids will also have a chance to animate their speeches, which will make each performance uniquely their own and will engage the audience more, especially those that don't speech English. We're really looking forward to it!
Keep up the good work!
Until next week,
Elisa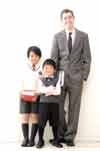 倉敷・英会話HELLO、啓心塾から日々の様子をお届けします。

by hello-eigo
School Data
〒710-0065
岡山県倉敷市花の街通り
56-1
TEL:086-434-0860
   (10:00~19:30)
定休日:水曜日
カテゴリ
全体
英語・英会話 HELLO
啓心塾
English Journal
全教室
ロボット教室
未分類
最新の記事
心をこめて
at 2016-05-24 18:59
検索
その他のジャンル
ブログパーツ
このブログに掲載されている写真・画像・イラストを無断で使用することを禁じます。
フォロー中のブログ
記事ランキング
ブログジャンル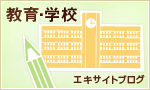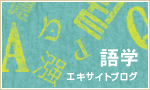 画像一覧