カテゴリ:English Journal( 75 )
Obon was very fun and eventful. I always look forward to long vacations because that means I have time to learn more about Japanese culture and I have more time to study the language. For my Obon this year, I spent a lot of time with my Japanese friends practicing Japanese. It's a lot of work and I am often exhausted after having to think in Japanese, especially for long periods of time. The sentence structure is very different from English and after a few hours, I sometimes get discouraged and give up caring about whether or not my Japanese is understandable. I simply say a mixture of nouns, verbs, adjectives, adverbs, and conjunctions with a few particles and hope the native speakers can understand me. They usually can, thankfully, and are very forgiving with regards to my Japanese. I think they're just happy that I'm trying to communicate in their language. So for my students, especially my older students, who think long and hard about how to say something perfectly in English before actually speaking, I say to you don't worry about whether or not your grammar is perfect. Native English speakers are just happy that you are trying to have a conversation and we can usually figure out what you're trying to say anyway.
As I wrote previously, my students never cease to amaze me. They are always improving and getting better and better with their English skills. As with any class, there are those students who like to goof off or try to be the center of attention. In most of my classes, each child has a storybook that they listen to and read along with. Some of the students don't want to do their work, while others don't seem to mind. Then there are those who like to show off and be as dramatic as possible while they are reading, like theater actors. I cannot help but laugh when the students do this because they are so serious with their acting! Though sometimes I scold them and tell them to straighten up, at least I know they are having fun with their assignment. However, when it comes time for them to perform for the annual recital, they never act so confident and are rarely as dramatic as they are in class. Do you have any suggestions as to how I can show their families how amazing they are in class at the recital?
As many of you know, we started a new English program last year with a focus on phonics and reading. Though it is difficult for some of the students, I have really been amazed at how well they are doing. I was pleasantly surprised last week when one of my students read a short passage to me without ever having seen it before. Mind you, he is only five years old and it was his first day in a higher level class! I couldn't stop smiling and I gave him so many hugs because I was so happy. He has been working on phonics and reading vocabulary words for the past year. The fact that he could read this passage was so incredibly rewarding because I know how hard he has been working! What is truly amazing is his approach to words he doesn't really know. He does as American students are taught to do when they see a word for the first time, and that is to sound it out using phonics. His hard work has gone a long way and I hope that his accomplishment will be an inspiration to others to keep working hard.
Most of you know, I am not a big fan of summer, especially in Japan because it's too hot. However, I can appreciate summer festivals. I went to the Tenryou Festival and had a wonderful time. It reminded me of summers in my hometown when I was a kid. I grew up in a small town and we had a county fair for one or two weeks every August. At the fair, they had small rollercoaster rides, including a Ferris wheel, a petting zoo, farm animal competitions, typical fair games, craft shows, children's beauty pageants, country music concerts, fireworks, and most importantly, food. One of the best typical foods at a fair is funnel cake. No fair or carnival is complete without it! It's a little difficult to explain exactly what funnel cake is, but it's essentially a fried cake with powdered sugar served on a paper plate. It's very unhealthy and maybe that's why I have only had it once in my life, but it's super good and if you find yourself in the U.S. in the summer months, typically late July and August, I highly recommend going to a fair and trying funnel cake. You won't be disappointed.
It has been awhile since I've written—sorry about that! So much has happened since my last blog entry! Perhaps one of the best things I've gotten to do in the last few months was help one of my students plant rice. Before I came to Japan, I had only seen rice fields once in my life, when I was in Hawaii, so I've been wanting to see how rice is grown first hand. Luckily for me, one of my students is a farmer with rice fields and he invited me to help plant. Although it was hard work, it was super fun! The hardest part was transporting the patties to another field because it involved some heavy lifting and I wore boots which kept getting stuck in the mud. After transporting the patties, I decided to roll up my pants and abandon the boots, opting to work barefoot, which was so much easier and fun. I planted rice by hand and by machine and I think I prefer to plant by machine because I don't have to bend over. The day was hot and sunny so I got to wear a cute straw hat to protect me from the sun, but I still got a sunburn (my skin turned red and hurt) since I didn't wear sunscreen. It was worth it though, because I got to spend a few hours planting and learning about where the rice I eat comes from. It's hard work and I don't think I could ever be a farmer, but I definitely appreciate the work farmers do and am so grateful to my student for the chance to help in the fields. I hope to have more opportunities to learn about Japan and its culture first hand from those I teach.
I am very pleased with how well our students have been doing with the new program at Hello which focuses on reading. Many of our students chose a story at the beginning of the term which they will eventually read for our spring recital. Some have already memorized their stories and can act them out very well. It's so much fun to watch them and hear how well their English has become over these last several months. Although not all of our students are quite at the memorization and acting stage yet, I have confidence that they will be able to do it! However, they must work hard and have a good attitude about their achievements, no matter how small. Keeping a good attitude is key in studying any subject, especially language. It's so easy to get frustrated and want to give up, but one can't learn a language in a day, a week, or sometimes even a year. It takes time and little steps. Even if students can only say one word in English, that makes me very happy because it's a step in the right direction. Keep working hard and you'll achieve your goals!
I think the best way to learn English is to be immersed in the language, hearing it all day, everyday and having no other choice but to speak it. With that said, I am a huge fan of study abroad programs. That's how I became a fluent Spanish speaker, is by studying and living in Mexico. I have noticed that many of our students, especially those who attend class more than once a week, have become better and better at understanding what I say. Essentially, they are being "immersed" in the language because I don't use much Japanese at school, if at all, because the students are here to learn English, not hear more Japanese. I am so proud of all of our students and their hard work! They never cease to amaze me! I truly hope that these students will someday hope to become fluent in English and take the brave step of studying abroad for more than three months. I know their English will vastly improve, as will their confidence in their speaking and comprehension. As an English as a Foreign Language learner, do you agree or disagree with studying/working abroad to improve your English skills? Do you have the courage to leave your country and pursue your dream of becoming fluent in English?
My first Obon holiday in Japan was nice and I enjoyed it very much. Many of you know how much I enjoy biking (cycling) and during my Obon holiday, I saw so many serious bikers decked out (wearing and looking stylish) in their spandex and helmets. I was sad that I wasn't one of those bikers off on some fun and great adventure. Recently, I haven't been biking as much, but seeing these bikers inspired me and I have decided that for the next Obon, I will bike as far north as I can in Japan and then back to Okayama. It's a big goal and tough to do, but I can and will do it! In the next few weeks and until next Obon, I will train in Okayama Prefecture and eventually neighboring prefectures, up and down steep hills and mountains, come rain or shine so I can be in the best shape possible for my big adventure next year. It's an achievable goal and one that will be a lot of fun so wish me luck!
Last week, I went to Hiroshima and visited the Peace Museum saw the Peace Dome. It was a very moving experience, very emotional, and among the best experiences I have had since living in Japan. At the Peace Museum, I saw many people from America and Canada, which was very surprising to me. I did not expect to see so many non-Japanese people in one place. What was even more surprising was hearing English. It felt so strange to hear it and be able to understand everything, considering I rarely meet foreigners in Kurashiki and am so used to hearing Japanese. I felt like I was experiencing culture shock all over again! Although I stared at the English speakers, they ignored me. I must admit it felt pretty good to just blend in and not be stared at like a space oddity. To my Japanese students and other readers of this blog, do you stare at Westerners when you see them in Japan? When you go to foreign countries, are you stared at? How does that make you feel?
As part of introducing myself to new students and even getting to know my current students better, they often ask me "what's your favorite food?" This is a great "getting to know you in English" question because everyone loves food and to talk about it. And, as many of you know, I love food and trying new ones, even the not so great ones (like natto). It always takes me a long time to answer because I love many different foods and have come to miss a lot of food from America while living here in Japan. However, the one food I miss the most and probably would say is my food identity is cornbread. My favorite way to make it is the old fashioned way, baked, served piping hot with milk poured over it so it creates a kind of mush. I posed the question to some of my students a few weeks ago, "what is your food identity?" What is the one food that you love the most and what memories do you have about it? My students shared some wonderful stories about their favorite foods and how the same food can be different in each Japanese prefecture, which I found interesting and quite similar to America. What's your food identity? What is the one food you cannot live without or would miss the most if you moved to another country where it was not readily available?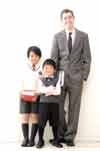 倉敷・英会話HELLO、啓心塾から日々の様子をお届けします。

by hello-eigo
S
M
T
W
T
F
S
1
2
3
4
5
6
7
8
9
10
11
12
13
14
15
16
17
18
19
20
21
22
23
24
25
26
27
28
29
30
31
School Data
〒710-0065
岡山県倉敷市花の街通り
56-1
TEL:086-434-0860
   (10:00~19:30)
定休日:水曜日
カテゴリ
全体
英語・英会話 HELLO
啓心塾
English Journal
全教室
ロボット教室
未分類
最新の記事
心をこめて
at 2016-05-24 18:59
検索
その他のジャンル
ブログパーツ
このブログに掲載されている写真・画像・イラストを無断で使用することを禁じます。
フォロー中のブログ
記事ランキング
ブログジャンル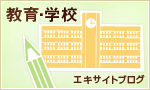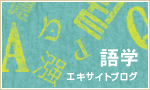 画像一覧