Well, after one year of living and working in Japan, it's time to say goodbye. I had a wonderful year learning about Japanese culture, food, traditions, etc. Sushi in America is too expensive and not as good! It will be very strange to be able to understand everything everyone is saying when I go back to America, since I'm so used to not being able to understand almost anything!
I will miss my students very much and can't wait to see them grow up (through email pictures!). Japanese people are extremely generous and I have really appreciated their kindness over the last year. Good luck to everyone with your English studying and please contact me if you ever come to America! Bye!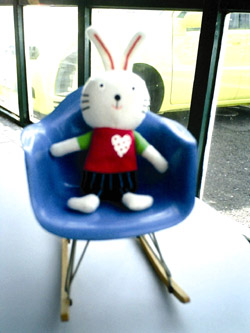 I am a big music fan and have really enjoyed listening to some Japanese music this past year (I really enjoy Bump of Chicken, a suggestion from one of my students!). One thing I have noticed that is very popular in Japanese music, or JPop, is that the songs always have at least one phrase in English. I've been told that this is because they think English is cool, but it always sounds a little strange to me. Especially since the English in the song is usually incorrect or sounds strange! Either way, it always makes me laugh.
My favorite kind of music is rock/folk and jazz. I also love music with a lot of piano solos. The only kinds of music I don't really care for are rap and heavy metal. Here are some of my favorite artists: Ben Folds Five, Gavin DeGraw, Billy Joel, Norah Jones, Pete Yorn and Sarah Harmer.
Happy listening!

My favorite word in Japanese isn't even a word at all. The Japanese equivalent for "really?" seems to be "ehhhhh?!" and I love it! When I first came to Japan I thought it was the funniest thing I have ever heard. Everyone says it and they say it quite often too.
I never thought I would get the hang of saying "ehhhh?!" but shockingly, I now say it all the time! I can't help it! I don't even consciously think about saying it, it just comes out of my mouth. As soon as I say it, I surprise myself and put hand to my mouth but it's always too late. I guess I'm becoming more and more Japanese every day!
Last Saturday, my Japanese teacher took me to Kagawa to eat some udon. Everyone in Japan always talks about how udon is the best in Kagawa so I was very excited to try some! We first went to a small restaurant and had a little bowl of udon. VERY delicious! There was also a window where you could see the chef rolling and cutting the udon.
Next we went to a much bigger restaurant. By this time it was almost 12 o'clock so it was very crowded. People were waiting outside in the rain to enter the restaurant so I knew that it must be good food. We had a large family style bowl of udon that we all shared from. Of course, we also had some tempura. Mmm Mmm!
It was definitely the best udon I've ever had. But I still don't like slurping up the noodles. Too noisy!
Also on a different note, I'd like to acknowledge the fact that all 7 of my Oscar predictions were correct. Genius!
After spending the last year living and traveling in Japan, I've compiled a list of some of my favorite places in the country.
Kobe is probably my favorite city in Japan. I loved the port and walking around the city when I went last September. I spent the day in museums and taking loads of pictures. Chinatown was the best! Delicious food and very cool shops. There were also a bunch of interested live music cafes and bars that I'd like to go back to next time.
The best view I've seen in Japan is definitely from the top of Mt. Fuji. I climbed to the top last summer and it was extremely breathtaking (literally, because it was very exhausting!). It took all night to make it to the top and then me and my friends watched the sunrise. It was beautiful seeing the sun rise above the clouds, not to mention I got some amazing pictures. But I don't think I would climb it again! Once was enough!
My favorite small city/town would have to be my hometown in Japan, Kurashiki. The Bikan Area is the old part of the town and it has a beautiful canal running through it. I've been there in all 4 seasons and it's beautiful in each one. I haven't had the chance to ride in a boat down the river, but I'd like to do it when it gets warmer out!
I've also traveled to Tokyo, Hakone, Kyoto, Osaka and Hiroshima. Next on the travel list: Himeji!
Alright, here are some more recent films that I thought would be worthy to mention.
Up-Has Pixar ever made a bad movie? The answer is no! And this film is no exception. An excellent animated film that is for both children and adults. It even has one of those serious, sad moments like the beginning of Nemo. Very heartwarming and a great family film.
Inglorious Basterds-I didn't think I would really like this movie but I ended up loving it. A Nazi war story about a rebellion against Hitler. Most of the movie is in subtitles, so if that's not your thing don't watch it, however it is an excellent film. There are a bunch of gory parts so be prepared! Brad Pitt stars although there are many other excellent actors in this movie.
District 9-A "what if aliens came to Earth and we had to coexist with them" film. VERY cool. The special effects are excellent and the story is also smart. It feels very real and it's a must see for any science fiction fan.
That concludes my movie reviews. Also, since the Oscars are tomorrow I'd like to make some winner predictions. Here they are:
Best Picture: The Hurt Locker
Best Animated Film: Up
Best Director: Kathryn Bigelow (The Hurt Locker)
Best Actress: Sandra Bullock (The Blind Side)
Best Actor: Jeff Bridges (Crazy Heart)
Best Supporting Actress: Mo'Nique (Precious)
Best Supporting Actor: Christoph Waltz (Inglorious Basterds)
I'll check back in on Monday to see how I did. Have a good weekend!
Today, I'd like to let you know about some recent movies I have seen. Some were good, some were not so good and some of these movies haven't even made it to Japan yet. Here we go:
The Hurt Locker-A current war story which is nominated for a bunch of Oscars this year. There are some gory parts so this movie isn't for people who don't like blood! But it's a very real depiction of war and what soldiers have to go through on a daily basis. Good film!
Fantastic Mr. Fox-Based on a children's storybook, this is an adorable claymation film. It is primarily a children's movie, however there is a lot of adult humor in it that I really enjoyed. I found myself often laughing out loud during it. Famous character voices include George Clooney and Meryl Streep. A very cute film!
Nine-A movie based on a musical based on a movie! The original film is an old classic, 8 and a half. It was then changed into a musical for Broadway and this current movie is a film adaptation of the Broadway musical. It stars pretty much everyone (Daniel Day-Lewis, Nicole Kidman, Penelope Cruz, Marion Cotillard). While I love Daniel Day, he's more of an actor than a singer and that really showed in this movie. If you really want to see it, I'd wait to rent it.
Avatar-I think everyone in the world knows what this movie is about, so here's my short review. Decent movie, great 3D special effects. Definitely see it in the theater if you get the chance because the movie might fall flat if you watch it on a small screen at home.
Ok, that's the end of Part 1. Tune into tomorrow for Part 2. Happy watching!
Today I had my Japanese lesson. I take Japanese classes every week and boy is Japanese difficult! I have learned a lot of vocabulary and most of katakana and hiragana (kanji is way too hard!), and this week we started reading a book. My favorite book as a child was Curious George and I found it in a bookshop last weekend in Japanese! I thought it would be easy to read since it's a children's book, but it isn't! However, with some help from my teacher I'm slowly reading a Japanese children's book. Yay!
I also discovered a used bookstore in my town which I love. I can't read anything, but I still think it's cool to have Japanese books. I think I will pretend to read a Japanese book while I ride the train so I can look the same as everyone else. I found Harry Potter in the bookstore (another favorite of mine), and I bought it. I doubt I will ever be able to read it, but it's still cool to have a book you like in a different language.
Wish me luck with my studying! I'm going to need it!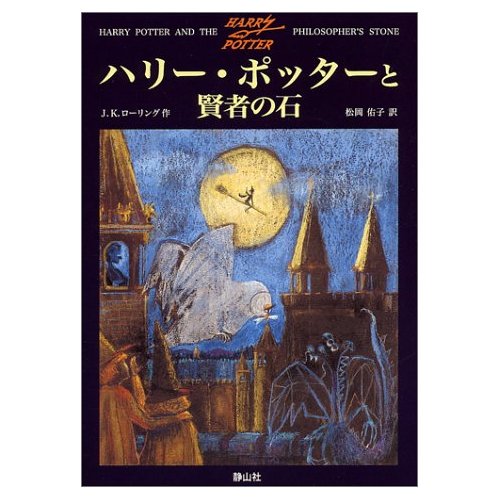 Welcome to HELLO's online blog! My name is Corey and I have been HELLO's English teacher for the past year. Since this is my first entry, I thought I would tell you all a little about myself. First off, I'm from America and have loved experiencing Japan as my new home! I have eaten way too much sushi (except sea urchin and salmon roe-blah!), but I still go to McDonald's quite often! One of my hobbies is running. In fact, I participated in last week's Kibiji Half Marathon. I finished without having to go the hospital-success! I also enjoy movies but haven't been able to watch many Japanese films since they don't have English subtitles. Japanese is difficult!
Spring has officially arrived in Kurashiki and the weather is starting to get much warmer. I can't wait until the cherry blossoms bloom later this month and me and my friends can have picnics in the park!
That's all for now! Thanks for visiting our blog. See you tomorrow!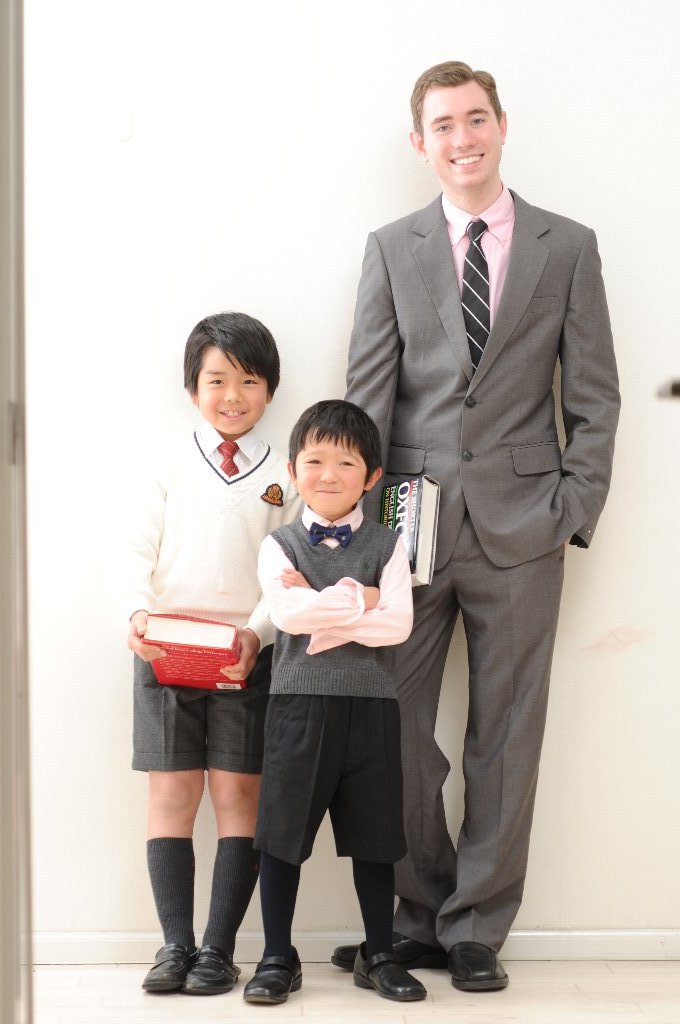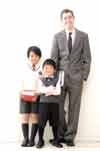 倉敷・英会話HELLO、啓心塾から日々の様子をお届けします。

by hello-eigo
School Data
〒710-0065
岡山県倉敷市花の街通り
56-1
TEL:086-434-0860
   (10:00~19:30)
定休日:水曜日
カテゴリ
全体
英語・英会話 HELLO
啓心塾
English Journal
全教室
ロボット教室
未分類
最新の記事
心をこめて
at 2016-05-24 18:59
検索
その他のジャンル
ブログパーツ
このブログに掲載されている写真・画像・イラストを無断で使用することを禁じます。
フォロー中のブログ
記事ランキング
ブログジャンル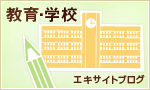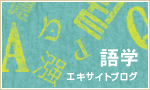 画像一覧