I've noticed that Japan is a very international place. If there's something you want, there's a good chance you'll be able to find it. Japan pretty much has everything!
I thought I finally found an exception when I was trying to find shoes my size. Everywhere I went, all the shoes were too small. After two weeks of searching, right when I was about to start making my own shoes from kabocha skin, I finally found a store that specializes in larger sizes. Yes, I had to go to the Japanese version of a "Big and Tall" to find my size shoes, but I found them nonetheless.
As Thanksgiving draws near, I'm reminded of the one thing that does not exist in Japan: the turkey, god of bird meats. From the stores I've searched and other turkey-loving foreigners I've talked to, I've accepted this unbelievable situation as fact.
Even though I've found beef in Japan imported from the States, I guess turkey didn't get its visa cleared with the Japanese government. How can Croc plastic shoes make it hear before turkey?
Happy TurkeyDay anyway! I'll just have to go to the sushi train to stuff myself this Thanksgiving holiday.
The Hello Halloween parties were great!
The kids all showed up wearing amazing costumes. Some were spooky, some cute, and some funny. The most popular costume choice by far was a witch. Others dressed as pumpkins, superheroes, movie characters, and princesses just to name a few.
We played musical chairs and a bean bag toss game. They kids enjoyed musical chairs and it didn't take them long to figure it out. The bean bag toss, on the other hand, was a bit tricky. The object of the game was to throw a bean bag into a bag full of candy, which
seems
easy. Actually doing it was a bit difficult, so the kids moved closer to the bags, which greatly improved their accuracy.
The evening party with the adults was just as fun. Not as many people dressed up, but there was some delicious food and a nice brass performance.
As for me, I was Lupin the 3rd, but not many people recognized it. I had the clothes, the gun, and the sideburns, but the blond hair kind of threw the whole thing off.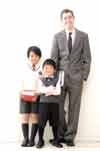 倉敷・英会話HELLO、啓心塾から日々の様子をお届けします。

by hello-eigo
School Data
〒710-0065
岡山県倉敷市花の街通り
56-1
TEL:086-434-0860
   (10:00~19:30)
定休日:水曜日
カテゴリ
全体
英語・英会話 HELLO
啓心塾
English Journal
全教室
ロボット教室
未分類
最新の記事
心をこめて
at 2016-05-24 18:59
検索
その他のジャンル
ブログパーツ
このブログに掲載されている写真・画像・イラストを無断で使用することを禁じます。
フォロー中のブログ
記事ランキング
ブログジャンル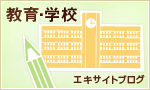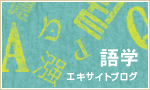 画像一覧