This Thursday is Thanksgiving in America. It's supposed to be a holiday spent with family and friends and being thankful for what you have, be it good health, a wonderful family and friends, etc. I have been in Japan for two years and I miss being at home in America for this time of the year, especially Thanksgiving. My extended family always had a big dinner and it was a good time spent eating and reminiscing about bygone days. I miss the awesome homemade food, the smell of a roasting turkey and ham (though I never ate either of these since I'm vegetarian), and of course the many side dishes such as green beans, sweet potatoes (yams), stuffing, and so on. I think what I miss the most is just being with my mom and my friends, enjoying one another's company and making plans for Christmas. What are you thankful for? What do you like to do for family-oriented holidays?
As the famous Christmas song goes. The way I can tell that Christmas will be here soon is by the Christmas decorations in stores and the endless holiday music that plays on a loop in these stores. The music shop hasn't begun playing Christmas music yet, but the store is decorated with Rudolph, the red-nosed reindeer and snowflake cutouts. I really enjoy seeing these decorations to remind me of a pleasant time of the year, but I'm not always so thrilled to hear Christmas music continuously until the actual holiday. If I must hear it, I prefer different genres, including jazz, traditional, pop, R&B, etc. Luckily, I get to hear different versions of the same Christmas songs at the music shop. Do you enjoy Christmas music? What's your favorite song? What's your favorite version of the song?
There are many ways to say goodbye in English. Goodbye. Bye. See you later. See you tomorrow. Until tomorrow. See you later, alligator. Also there's "see you" and time words, such as "see you next Tuesday", "see you at 6 pm", etc. What I have never gotten used to is simply "see you" especially with perfect pronunciation of "you." Now, in conversational informal American English, I've heard "see ya" and used it with my friends, but never with older people or respected members of the community. For me to use "see you," even now, still feels foreign and strange and I much prefer "bye" or "see you tomorrow." I simply do not feel comfortable using "see ya" with my students since they are not my friends, but rather my students. I hope my students can learn all forms of how to say "goodbye" in English, including the informal "see ya" and will do their best to practice everything they learn.
One of my favorite things about living in Japan is autumn and the number of festivals that are celebrated during fall. It seems like every weekend there's some festival being celebrated and that means there's always something to do. Last weekend, I went to the Kurashiki Jazz Festival, one of my favorite festivals in Kurashiki and one I have attended for the last three years (this year was my third year). I am so happy I discovered it three years ago after seeing a flyer for it while exploring Bikan Chiku. As usual, it didn't disappoint and I saw some new bands I hadn't seen before as well as one of my favorites I seek out every year. I hope to enjoy more festivals, including more jazz festivals, before the end of the autumn season.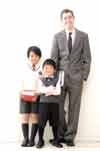 倉敷・英会話HELLO、啓心塾から日々の様子をお届けします。

by hello-eigo
School Data
〒710-0065
岡山県倉敷市花の街通り
56-1
TEL:086-434-0860
   (10:00~19:30)
定休日:水曜日
カテゴリ
全体
英語・英会話 HELLO
啓心塾
English Journal
全教室
ロボット教室
未分類
最新の記事
心をこめて
at 2016-05-24 18:59
検索
その他のジャンル
ブログパーツ
このブログに掲載されている写真・画像・イラストを無断で使用することを禁じます。
フォロー中のブログ
記事ランキング
ブログジャンル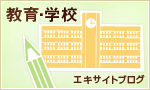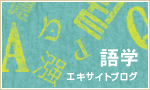 画像一覧