It's almost time for Christmas vacation and I'm very excited! This year I'll be staying in Japan for the holidays, the same as I did the first year I was here. I'm looking forward to celebrating Christmas and New Year's in Japan with my friends and really experiencing a proper New Year's here. I do miss my family in America and would love to be home with my mom opening presents, watching holiday movies on TV (yes, even at my age my mom still buys me presents and stocking stuffers!) and eating freshly baked cookies. Sometimes it's good to do something new and different, especially when it comes to experiencing another culture. New Year's is very different in Japan compared to America and seems to be much more of a family-oriented holiday rather than a big party amongst friends. I can't wait to eat traditional Japanese New Year's food, of course, vegetarian style, and visit a shrine on January 1st. The one thing I want most for Christmas and New Year's is to go to the Maldives and spend time on a beach. Maybe next year! What are your plans for Christmas and New Year's? What do you want to do?
When I was a kid, one of my favorite times of the year was winter because it would almost always snow. Snow sometimes meant an early release from school or school being cancelled early that morning. I loved the excitement of getting up early in the morning and watching the news, waiting for the announcement that school would be closed. Sometimes there would be a one- or two-hour delay, but I always wished for a day off so I could play outside or spend the day napping. Once I became an adult and began working, I realized that "snow days," or days off from work or school, were few and far between and it was very rare that my job would be cancelled for the day because of snow. But still, the excitement remained from when I was a kid and I'd get up early to watch the news and hope they would make the announcement that my work was delayed or cancelled for the day. Living in Kurashiki, I have only seen snow a few times and only once have I ever seen it actually stick to the ground for a day or two. In a way, it's a good thing because it means I can still bike, but sometimes I do miss a good snow to signal that winter has arrived.
I used to love doing volunteer work back home in the states, especially during the holiday season. Every year my family would cook extra food for Thanksgiving and Christmas and deliver it to families and single people we knew didn't have a lot of money or maybe couldn't afford to buy food. That stuck with me and when I was in college, I used to volunteer a lot, including at a homeless shelter, teaching Spanish-speaking adults English, and even helping adults pass an exam to get their high school diplomas. I think I liked volunteering so much because my parents taught me that giving to and helping others should be a part of your life and that not everyone is as fortunate as others. I wish I could continue volunteering while living here in Japan, but with the language barrier, it's a bit difficult and also I don't know where to go to volunteer. Do you volunteer your time to help others? Is that something people typically do in Japan? I'd love to know!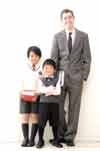 倉敷・英会話HELLO、啓心塾から日々の様子をお届けします。

by hello-eigo
School Data
〒710-0065
岡山県倉敷市花の街通り
56-1
TEL:086-434-0860
   (10:00~19:30)
定休日:水曜日
カテゴリ
全体
英語・英会話 HELLO
啓心塾
English Journal
全教室
ロボット教室
未分類
最新の記事
心をこめて
at 2016-05-24 18:59
検索
その他のジャンル
ブログパーツ
このブログに掲載されている写真・画像・イラストを無断で使用することを禁じます。
フォロー中のブログ
記事ランキング
ブログジャンル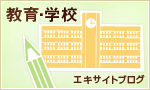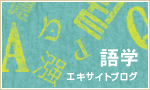 画像一覧