Last Saturday was our school recital. I have to say I'm very proud of our students who participated and particularly proud of the English students who studied really hard and recited their stories so well! Good job students! I'm most proud of the Class C kids who memorized and recited a story we've been reading all year. They did an amazing job singing and dancing and were amazing with the interview! The little ones were super great and made me so happy! I always say to do well in learning anything you must study hard at school and at home and many of our students did just that. I hope they and their families saw the vast improvement in their abilities to speak English clearly. I sincerely hope that next year's recital is even better and the students continue to work very hard.
 2月21日(土)に啓心塾/英語・英会話HELLO/中川音楽教室合同発表会が開催されました!
 Cクラス生徒は大きな声で講師Meganのインタビューに堂々と答えてくれました。英語ストーリーの暗唱も完璧にこなし、振り付きの歌も本当に楽しそうに歌ってくれました!
 Bクラス生徒はリーディング用課題図書「MAGIC ADVENTURE」を生徒自作の絵と一緒に発表しました。個性豊かな絵の作品が個人の発表を特別なものに演出しました!
 Aクラス生徒は英語文学作品の暗唱。課題作品の一つの「OH, THE PLACES YOU'LL GO!」はこども達に届けたい素晴らしいメッセージが入っている作品でした。いろいろなことがある素晴らしい人生を不屈の精神で切り開いていこう!人生はすばらしいもの! 
 毎年の発表会を通して、こども達は英語力を向上させ、達成感を自信にし、さらなる学習意欲に繋げていきます!こども達の将来の舞台は世界、地球なのですから! 英語は素晴らしい人生を切り開くための頼もしいサポーターです!!  
 2月21日(土)に啓心塾/英語・英会話HELLO/中川音楽教室合同発表会が開催されました!
 啓心塾準備クラス生徒は「雨ニモ負ケズ」を暗唱、ひらがなの読み、九九の歌を3歳とは思えないくらいの知識で堂々と発表してくれました。
 幼児クラス生徒は優れた日本の文学作品を個人暗唱してくれました。長く、難しい言い回しの作品もすらすらと発表してくれる姿はとても立派でした!
 小学生クラス生徒はクラスの課題図書にしている朝日新聞出版「なぞとき」を題材に、学習発表をしました。演台に立ち、パワーポイントを使いこなす姿は本当に頼もしいものでした!
こども達は日々「学ぶ力」を磨いてっています! こども達が身につけている実力を表現、発揮してこそ夢を叶えるための力となります。これからも発表会を通じてますます身につけた実力を表現出来る力であるプレゼンテーション能力に磨きをかけていきます!  
I have met many people who say they want to learn English but are simply too lazy to do so. Most don't want to put in any effort, they just want to magically wake up one day speaking the language. Unfortunately, life doesn't work that way and you have to make some effort to learn. I made a deal with a friend of mine that we learn by doing something we both enjoy. For example, he really enjoys cooking and I enjoy learning how to cook. I told him that since he loves cooking, he should try to learn the English associated with cooking. He agreed and I also decided that I would try to learn the Japanese equivalent so I would have an easier time reading recipes and learning how to make Japanese cuisine. I'm looking forward to trying this experiment. I'll let you know what happens and how our "learning by doing" lesson goes!
Every once in awhile I still experience homesickness in Japan. You would think that after living here for two and a half years I would be used to living here. Sometimes it's still a shock to hear only Japanese everyday and I still get frustrated that I can't buy certain food and other goods I took for granted while living in the U.S. Going abroad and choosing to live in another country can be difficult but I think it's one of the best and most rewarding choices one could make. The things you learn about another culture and making new friends is absolutely priceless and I would never trade it for the world! I tell all of my students they should go abroad at the first opportunity they can because they'll be exposed to so many new and interesting things. I still remember my first trip abroad, how nervous I was, yet I was excited and happy and wanted nothing more than to keep traveling, meet new people and see new places. But no matter where I am I will always miss something from the U.S.
Yesterday was Groundhog's Day in the U.S. A groundhog is an animal that belongs to the marmot family. The most famous groundhog in the U.S. is Punxsutawney Phil. Every year, the townspeople of Punxsutawney, Pennsylvania dress up in formal clothes and awaken the groundhog to predict whether or not there will be an early spring or if there will be six more weeks of winter. Poor Phil is a hibernating animal and I cannot imagine someone waking me up just to see if I run back to my warm bed or not. If Phil sees his shadow and runs back to his home, there will be six more weeks of winter. If Phil doesn't see his shadow, then there will be an early spring. It's an old superstition but it's always fun to follow in the news. This year, Punxsutawney Phil saw his shadow which means there will be six more weeks of winter. I'm happy because that means it won't be hot for awhile yet!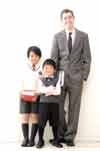 倉敷・英会話HELLO、啓心塾から日々の様子をお届けします。

by hello-eigo
School Data
〒710-0065
岡山県倉敷市花の街通り
56-1
TEL:086-434-0860
   (10:00~19:30)
定休日:水曜日
カテゴリ
全体
英語・英会話 HELLO
啓心塾
English Journal
全教室
ロボット教室
未分類
最新の記事
心をこめて
at 2016-05-24 18:59
検索
その他のジャンル
ブログパーツ
このブログに掲載されている写真・画像・イラストを無断で使用することを禁じます。
フォロー中のブログ
記事ランキング
ブログジャンル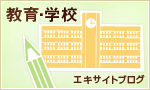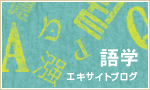 画像一覧