Lately I have seen some really great cultural events in Kurashiki. I had the opportunity to see some great performances from Iwate Prefecture and Fukushima a few weeks ago. My two favorites were a tiger dance and a lion dance. Both dances were absolutely amazing because the performers were incredibly athletic and flexible and they made the tigers and lions seem so real. I couldn't believe how amazing they were. I really wanted to meet the performers and thank them for their hard work because I know they spent hours preparing and I can't imagine how tired they must have been. I've seen a lion dance before in Okayama but the one I saw a few weeks ago was different in that one of the performers played the part of a lion cub. He was great and remained crouching for such a long time. I can't imagine how his legs must have hurt! The following weekend I got to see a taiko and shamisen concert which I greatly enjoyed. Hearing such beautiful and traditional music is such a pleasure and treat for me and makes me appreciate living in a place with such an interesting art history. Of course America has its own unique music and dance history as well and I was lucky to have taken part in that while living there. I hope to learn more about Japanese art, especially from my own students who take part in traditional music and crafts.
As we continue to learn something new, it usually gets easier. But when you want to go to the next level, that thing which used to be so easy then becomes more difficult. What do you do in that situation? It's hard to stay motivated especially when it becomes difficult because it's much easier to just give up and stick with what feels safe. It can be scary to go to the next level because you must push yourself more and more. Personally, I have an ultimate goal at the end that I'm striving for and I know that when things get particularly difficult, it's usually a good sign that I'm moving up. I know that once I master that step, it will feel so good and it's one step closer to reaching my goal.
March is the month for St. Patrick's Day, everything green, and spring. It's the time when people begin to look forward to wearing lighter jackets, short-sleeved shirts, and enjoying the park and a picnic on the weekends. When I was a college student, my school had a big spring festival every year in March called "Serendipity." The students had outdoor activities, music concerts and it was a time when people enjoyed being outside because it had been too long since they could take off their shoes and walk around barefoot without the fear of getting frostbite. The weekend was filled with parties and students everywhere, happy that the end of winter had arrived. Of course no March was complete without the celebration of St. Patrick's Day on the 17th. Every year I wear something green and sometimes join friends in celebrating St. Patrick. Of course many people in America don't celebrate the saint so much as March 17th is really just an excuse to have a big party and wear lots of green. Either way, March is one of my favorite months of the year because it's the official ushering in of spring.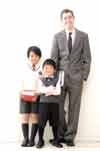 倉敷・英会話HELLO、啓心塾から日々の様子をお届けします。

by hello-eigo
School Data
〒710-0065
岡山県倉敷市花の街通り
56-1
TEL:086-434-0860
   (10:00~19:30)
定休日:水曜日
カテゴリ
全体
英語・英会話 HELLO
啓心塾
English Journal
全教室
ロボット教室
未分類
最新の記事
心をこめて
at 2016-05-24 18:59
検索
その他のジャンル
ブログパーツ
このブログに掲載されている写真・画像・イラストを無断で使用することを禁じます。
フォロー中のブログ
記事ランキング
ブログジャンル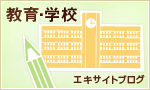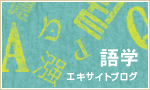 画像一覧