I love children's books and have fond memories of the many my parents bought for me when I was young. One of my favorite books is called The Fat Cat and it's a Danish folktale. It's about a cat that eats everything it meets, starting with gruel (a type of porridge) and the pot. Months ago, one of the juku teachers checked the same book out from the library and it was in Japanese! I was so happy to read it because I could understand it, having read it so many times in English. Then just this week I received a package from my mom and she packed the book for me. It brought back so many nice memories. I tried to read it in English to two of my classes but most of them didn't understand how funny the book is and the humor seemed lost on most of the class save for a few students. The magic of learning another language is how it opens up a whole world of books, music, and humor that you wouldn't know unless you understood the new language.
Since moving to Japan one of my biggest dreams was to learn how to play the shamisen. I don't know why, but I've always been drawn to this instrument. Whenever I watched some film about Japan, there was the twangy sound of the shamisen and I just fell in love with it. I never thought I'd ever really have the opportunity to see it in person, let alone play it. Because I love going to cultural events, I've had the chance to see shamisen performances a few times and each time I always want to ask the musicians afterwards if they would be so kind as to teach me. I never was able to muster up the courage to do so and I'd get so angry at myself for not asking. Who cares if my Japanese is not great, I can make myself understood when I want to. Well, one day I finally asked for lessons and luckily my teacher took a chance on me. Everyday that I practice and every time I go to my lesson, I feel so blessed to have the opportunity to do something I've been wanting to do for a very long time. I'm always so thankful to my teacher as well because she doesn't mind that my Japanese isn't so great and seems to appreciate the effort I put into learning. The shamisen definitely isn't an easy instrument to play and I still have trouble holding it correctly, but I learn fast and the music turned out to be rather easy to read even though most of it is in Kanji. I think because I am so determined to do well it comes rather easy to me. I am determined to become a good player and maybe someday be able to teach other foreigners how to play this beautiful instrument.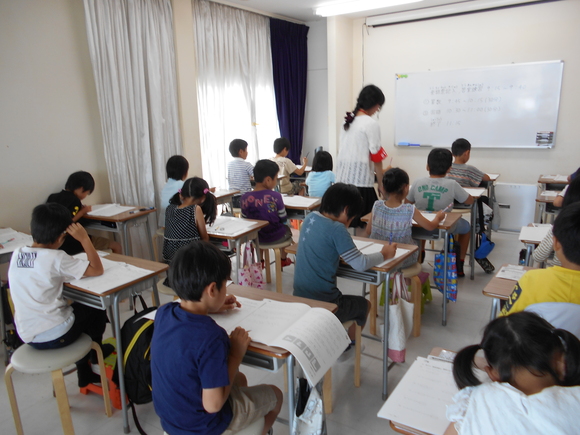 出て来い未来のリーダーたち!
 平成27年度第1回目の統一テストが無事終了致しました!
今回の会場は啓心塾倉敷本校と中庄校の2会場となりました。2年生〜6年生まで総勢50名が全国をステージにした競争へ参加してくれました! いつものように、テスト終了後のこども達のさわやかな笑顔が次の挑戦に向けての努力に繋がっていきます。さあ、結果も約2週間後、乞うご期待です!
Summer is fast approaching and I have to say, as usual, I'm not looking forward to it. It's just too humid! The high temperature doesn't bother me so much, it's the humidity! Growing up, I never looked forward to summer because it was just as humid in my hometown as it is in Japan. When I moved to Denver, it was a complete change and I looked forward to summer because it was dry, not humid. I definitely miss living in Denver because of the wonderfully mild summers and hope to someday return there, but maybe just to spend a whole summer, not to live. How do you keep cool in summer in Japan? I welcome any recommendations!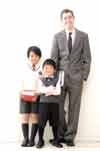 倉敷・英会話HELLO、啓心塾から日々の様子をお届けします。

by hello-eigo
School Data
〒710-0065
岡山県倉敷市花の街通り
56-1
TEL:086-434-0860
   (10:00~19:30)
定休日:水曜日
カテゴリ
全体
英語・英会話 HELLO
啓心塾
English Journal
全教室
ロボット教室
未分類
最新の記事
心をこめて
at 2016-05-24 18:59
検索
その他のジャンル
ブログパーツ
このブログに掲載されている写真・画像・イラストを無断で使用することを禁じます。
フォロー中のブログ
記事ランキング
ブログジャンル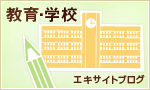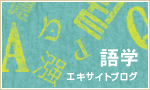 画像一覧